About Wasatch Academy
The Four Cornerstones of a Wasatch Academy education equip our graduates with the tools to become innovators and leaders in the 21st century.
For starters, our Schools Attuned program ensures Wasatch Academy teachers closely observe how your child learns and then adjust their lessons and methods accordingly. All teachers are trained in the program's philosophies and strategies to help each student reach their highest potential.
Next, our exceptional outdoor program builds character, leadership skills, and feeds our students' sense of adventure. At Wasatch Academy, your student's outdoor experience matches the richness of their classroom work and provides a unique college preparatory education.
Wasatch Academy's co-ed global campus hosts students from more than 30 countries and 25 states. What better way to prepare for a "flat world" than to learn alongside such a diverse array of students and perspectives, languages and cultures.
And finally, our tight-knit community encourages every student to have a unique voice and develop at their own pace, surrounded by classmates and adults who care about them as individuals.
What happens when you combine these four cornerstones? Simply put, Wasatch Academy has, since 1875, provided a nurturing boarding school community that empowers young men and women to find their own way.
The History of Wasatch Academy
"Let it endure like the Wasatch Mountains, call it Wasatch Academy."

— Wasatch Academy founder Duncan McMillan

That now famous quote cemented not only the name of the school, but a tradition of excellence that has lasted and steadily improved for more than 135 years.

As a Presbyterian Minister devoted to life improvement through education, McMillan opened the doors of Wasatch Academy's first schoolhouse to local residents of Utah's Sanpete County.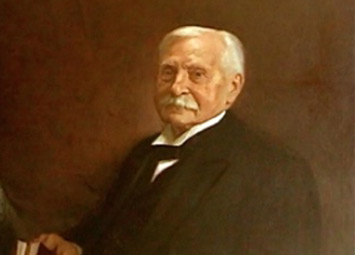 When Duncan McMillan arrived in Mt. Pleasant, Utah, after several life changing events, he was approached by a number of local residents asking if he had ever taught school. He replied in the affirmative to their questions and the group immediately asked him to start a school and to teach their children. This group of dedicated men, even offered him a building that would house the school, complete with a mortgage that was due within one year.
When asked what he wanted to name the school, Duncan McMillan said: "Let it endure like the Wasatch Mountains, call it Wasatch Academy." Since that prophetic statement, Wasatch Academy has stood for excellence in education through challenging and nurturing students in developing their unique capabilities as learners.
Through much of its first 100 years as a Presbyterian-sponsored school, Wasatch Academy primarily served students throughout the western United States whose families sought a strong academic foundation for their children. Many students came from mountainous and rural areas where schools were non-existent. Students from ranches, farms, reservations, and small rural communities came together with students from larger populated communities whose parents sought a high quality educational opportunity for their children.
In the early 1970s the Presbyterian Church mission shifted nationally from large scale support of schools to serving a broader social mission. In response to this loss of sponsorship in 1974, Wasatch Academy opened for the 1974-75 school year as an independent school. Small public schools throughout the western U.S. began consolidating into larger schools.
While still serving rural and local students, Wasatch Academy began attracting larger numbers of students from the metropolitan areas in the United States. Since the 1950s the school has attracted strong contingencies of students from throughout the world.
Today, the school educates more than 300 students representing more than 30 countries and 25 American states. Wasatch Academy's ability to provide outstanding educational opportunities to a richly diverse student body is the school's greatest asset, stemming from the belief that a diversely represented school community promotes greater creativity, health, and educational value for every student attending Wasatch Academy.